Have you ever heard of the picture book series "Bam & Kero" ?
If you have not, this might be a good chance to know a very cute kids book, pretty much famous in Japan. It is quite a new touch compared to traditional Japanese kids book.
The illustrator, Yuka Shimada now lives in Toronto, Canada, and absorbs in her work.
Bam & Kero series starts with a dog named Bam, the protagonist, and his frog friend  Kero. The stories are all very short and simple, and adorable!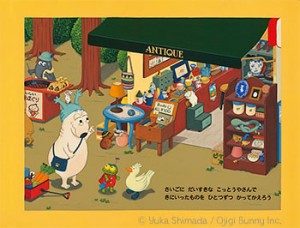 They are few English versions that I could find so only Japanese readers are available to fully enjopy these books but since Ms.Shimada lives in Toronto, I am hoping that she will have more English versions for Bam & Kero series so that more kids (and moms and dads!) can enjoy them!!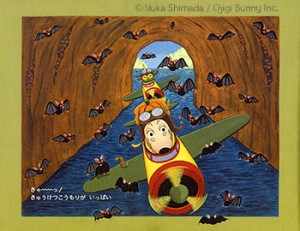 Hope you like this new touch of picture book from the Japanese culture!!
* * * * * * * * * * * * * * * * * * * * * *
How about a complete original picture book,
your own story,your own message,
to your love ones, families and friends for,
Birthday, Wedding ceremony, Farewell party, and so on.
* * * * * * * * * * * * * * * * * * * * * *