"Kirie", this is not a mis-spelling of "Kyrie", I am trying to talk about a Japanese word "Kirie" that means "paper cutout" in English.
It is a form of an art using black paper cut out into various kinds of pictures. You can put the cutout paper over a white paper so that you can see a picture in white and black, or you can add color to the white part of the picture to make it colorful.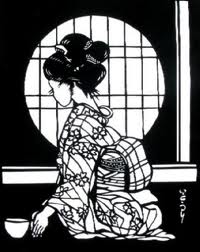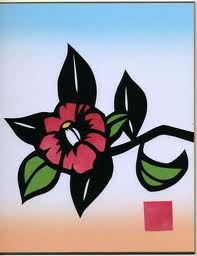 I hope you understand what I am talking about from the above images.
Aren't they beautiful?
This form of art is originally from China and was brought into Japan in the ancient times. But the Japanese has added their original sense of art to this "Kirie" and became quite different from those of China. I like both but since I am Japanese, the Japanese kirie touches my heart more sensitively, that might be because I am able to understand it more profoundly.
Well, I'd like to introduce one artist of this world, his name is Shu Kubo.
Check out his official site
http://www.shu-kubo.com/index2.html#
It almost all in Japanese but here is the link to his gallery,
http://www.shu-kubo.com/html/gallery.html
you can see some of his arts.
I also found 2 of his kirie picture books  in both Japanese & English,
「民謡えほん 恋する民謡 Traditional Folk Songs of Love」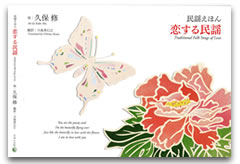 「民謡えほん 2 踊る民謡 Traditional Folk Songs of Dance」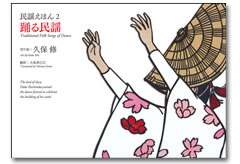 I cound find this in Amazon.com but the latter one was found in Amazon.co.jp so I attached a link to the title as you can see.
Well, I hope this form of art gives you a new inspiriation to you and hopefully your child!!
* * * * * * * * * * * * * * * * * * * * * *
How about a complete original picture book,
your own story,your own message,
to your love ones, families and friends for,
Birthday, Wedding ceremony, Farewell party, and so on.
* * * * * * * * * * * * * * * * * * * * * *